So, you have done your research and have decided that a recumbent magnetic bike is the best option for your home. This is a smart choice since the comfort of the recumbent frame with the smooth, easy operation of magnetic resistance is a power combination for at-home fitness. The next question becomes which exact model will best fit your budget and your needs.
Often, the first consideration consumers take into account when purchasing a best recumbent exercise bike is Price. While this is an important factor if you are on a budget, it should not necessarily be the first thought.
Often, you can find bikes that retail for higher prices offered at very reasonable rates online. Chances are high that you can set your eyes on a bike slightly out of your price range and find it online within your budget.
So, the first consideration you should actually look into is a magnetic bike that delivers the comfort and convenience features you require. Consider a few of the very best on the market to get an idea of what features are being offered.
Schwinn Recumbent Bikes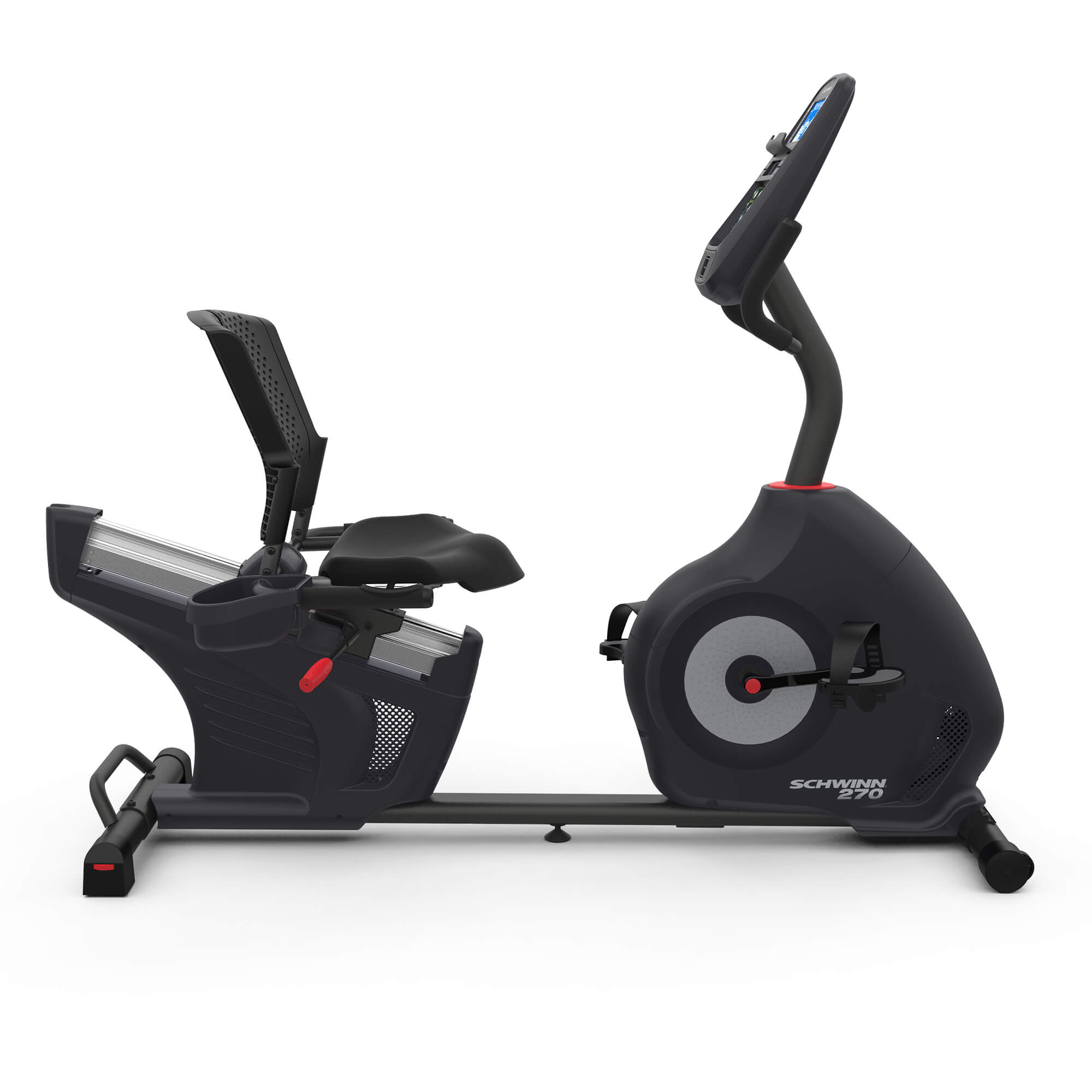 A Schwinn recumbent bike is going to be the cheapest option you have without losing the magnetic resistance. Most models from this brand retail for less than $500, yet they come with a lot of the basic features that most consumers demand. For example, they will come with a small selection of workouts already programmed into the console and enough resistance to keep your body challenged with time.
The Schwinn 270 recumbent bike is one of the most cost effective bikes you can purchase, but it comes with a much smaller and less complicated console than you will find on other leading bikes. It is a great option for those looking for a form of light or lower intensity home exercise.
Marcy Recumbent Magnetic Bike
Another low cost option that offers more technological advances is the Marcy Recumbent Magnetic Bike with iPod Touch. This bike will deliver the same quiet operation but with the option of plugging in your personal iPod to play through the built-in speaker.
Nautilus R618 Recumbent Bike
Another consideration when purchasing an exercise bike is the durability of the frame. The Nautilus Recumbent Exercise Bike is a lower priced model with an ultra sturdy frame. It has a smaller console than you will find on other bikes, but it does deliver value and quality in one package.
Final Words
If you want a recumbent magnetic bike that is loaded with more features and comes backed with a top notch warranty you will have to look into some of the higher priced models, but for many people one of these brands will offer the right bike for light to moderate home use.